Scott Vincent, DMD, MS

Dr. Scott Vincent was born and raised in Salt Lake City, Utah, and graduated from Skyline High School, where he was selected as both an all-state football and baseball player. He attended the College of Eastern Utah, Dixie College and finished his undergraduate education at the University of Nevada-Las Vegas, where he was selected as an Academic All-American baseball player.


Dr. Vincent received his D.M.D. with high honors from Oregon Health & Sciences University (OHSU) in Portland, Oregon. He subsequently earned his Certificate of Specialization and Masters of Science in Orthodontics at OHSU as well, and focused his thesis research on Invisalign. While in dental school, Dr. Vincent received numerous awards, including induction into Omicron Kappa Upsilon (OKU-the dental scholastic honor society), the Academy of Oral Medicine Award, the Academy of Dental Materials Award, and the American College of Dentists Award. He is a member of the following organizations: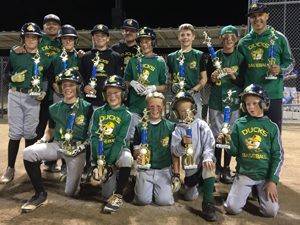 American Association of Orthodontists
American Dental Association
Utah Dental Association
Academy of General Dentistry
International and American Association for Dental Research
Dr. Vincent and his wife, Jennifer, who is a physical therapist, have been married since 2000. They have three wonderful children: Maddox (February 2004), Parker (April 2006), and Kensley (Oct. 2008). In addition to sharing his free time with his family, Dr. Vincent enjoys outdoor and fitness activities, including golf, mountain biking, skiing, and fly fishing. He and his family make their home in Draper.
Dr. Adam Martin, DMD, MS

Dr. Adam Martin knew at the age of 15 that he wanted to be an orthodontist!
Dr. Vincent and Dr. Martin became friends back in 2005 when they both started in Orthodontics here in Utah. After Dr. Martin took several years treating smiles in Kansas, Dr. Vincent recruited him to come back to Utah and join the team at Vincent Team Orthodontics! He is thrilled to work with the outstanding group of people on the Vincent team and is always excited about providing amazing services and smiles for patients.
Dr. Martin has extensive experience with Invisalign orthodontic treatment. Prior to joining our practice, he worked at a Diamond Plus Invisalign practice in Kansas. That designation is for the Top 1% of offices that provide the most Invisalign treatment in the country. He has personally treated over 900 patients with Invisalign.
In clinical dentistry and academics, Dr. Martin excelled. He went to San Antonio for Dental School in 1999. After graduating Summa Cum Laude with his DDS in 2003, he attended the Baylor College of Dentistry (Dallas, TX) for specialty training in orthodontics. He received an MS in Orthodontics in 2005. For his master's thesis, Dr. Martin created a survey on smile attractiveness and delved into the research on the beauty of the smile. He continues to stay up with the latest research on smile attractiveness. He is also fluent in Spanish.
Dr. Martin has two very active young boys and one amazing little girl. When not in the office, Dr. Martin is an avid downhill skier and loves tennis, golf, and biking. Dr. Martin is excited to be back home in Utah where he can enjoy time with family and do all the beautiful activities that Utah has to offer!
---
Meet Our Team
Dr. Scott Vincent is very selective about choosing team members for Vincent Team Orthodontics and hires only the most committed and outgoing individuals. We invite you to meet the warm, friendly people who assist our orthodontist in providing family-oriented orthodontic care in Sandy, Utah. We look forward to meeting you, too!
Dalyn – Treatment Coordinator
Dalyn has been with Vincent Team Orthodontics since 2006 when she began her own orthodontic journey. "I love when patients get the smile they've always wanted and it's so rewarding to be part of the process." She has been on the admin team answering phones, working with finances and insurance and is now our treatment coordinator. "I absolutely love my job! I get to meet amazing people and help them achieve their smile goals. There's nowhere else I'd rather work than VTO!" Dalyn brings an energy to the office that keeps our team on its' toes, always striving to be better. She is mom to her two adult boys and has two grandpuppies named Itachi and Finnegan. Outside of the office she enjoys travel, exploring the great outdoors and just leading a simple life.
Mindy – Clinic Team Lead
Mindy is another one of our long-timers. She started with VTO in 2009, had a small break to have a baby and fortunately, came back to VTO, her second family! She's mom to four kiddos and is the only team member whose kiddo also works here.
"Having someone like Mindy on your team is such an asset," says Dr. Vincent. "She's so knowledgeable of orthodontics, but what makes her amazing is her loving attitude with patients. She truly cares about them and it shows!"
As a senior team leader, Mindy wears many hats. Patient care, supply management, training, and assisting are just a few of the things she does with great skill and care.
Outside of work, she loves to bike, run, hike, camp, travel, and spend time with her family.
Jade – Clinic Team Lead
Jade has a cool story. She met her husband Matt when she took off his braces and a couple years later, Dr. Vincent actually married the two of them! She and Matt have an extended family with four kids and two dogs so their house is rarely quiet and always full of love! They enjoy concerts, travel and DIY projects around their home.
She has worked for VTO since 2015. She is a senior team lead and is key to keeping our clinic on time throughout the day. "I love creating relationships with our patients and our staff. We have the best ortho team and it's so great working with people I call friends."
Lindsey – Clinic Team Lead
Lindsey has been with VTO since 2015 when her husband started his orthodontic journey. She was a dental assistant and made the change to orthodontics because of the fast-paced, upbeat environment. "I love our patients and getting to know them when they are here is so much fun. They make me laugh and sometimes cry, but I always enjoy my time with them."
Lindsey works part-time as she is also a stay-at-home mom to her little girl. She is a DIY-er and loves the challenge of new paint, trim, carpet, tile…When you need some TLC at your house, she's your go-to!
Amanda – Orthodontic Assistant
Amanda started her career with VTO as our records tech and is now a highly skilled assistant. "Amanda is really great at what she does," says Dr. Vincent. "She is a really great assistant! I love how she is quick to learn new things and how she cares about our patients."
Her daughter is involved with cheer so she's always traveling to a cheer comp and has become really great with makeup, hair and "big bows!" She's very creative and crafty and enjoys making holiday wreaths and home décor.
Amanda's favorite part of orthodontics is the patients. She loves creating relationships with the people she is taking care of. Her energy and knowledge are a great asset to our team!
Emily – Scheduling Coordinator
Emily is the first face you see when you walk through the doors at VTO. She's one of the nicest and most genuine people you'll ever be blessed to meet! She's our scheduling queen so when you're needing to reschedule or find an appointment time that fits into your busy world, she's always happy to assist you. She considers all her coworkers her family and adores each of them.
Emily is the mom to five amazing children and has been married to her sweetheart for a "very long time". But her first love is being "Mimi" to her two beautiful grandchildren! To say that she loves those two beautiful babies is an understatement!

Alexyss – Orthodontic Assistant / Lab Technician
What team is complete without Alexyss?! She is such an upbeat personality in our clinic with her fun hairstyles and positive attitude! She spends a good chunk of her day in our in-house lab creating retainers and mouthguards for our patients.
During her downtime, Alexyss enjoys hanging out with her husband, friends, and family. She's all things fashion so we are always excited to see what fancy nail art or cute hairstyle she'll be rockin' at work! We love having Alexyss on the VTO team!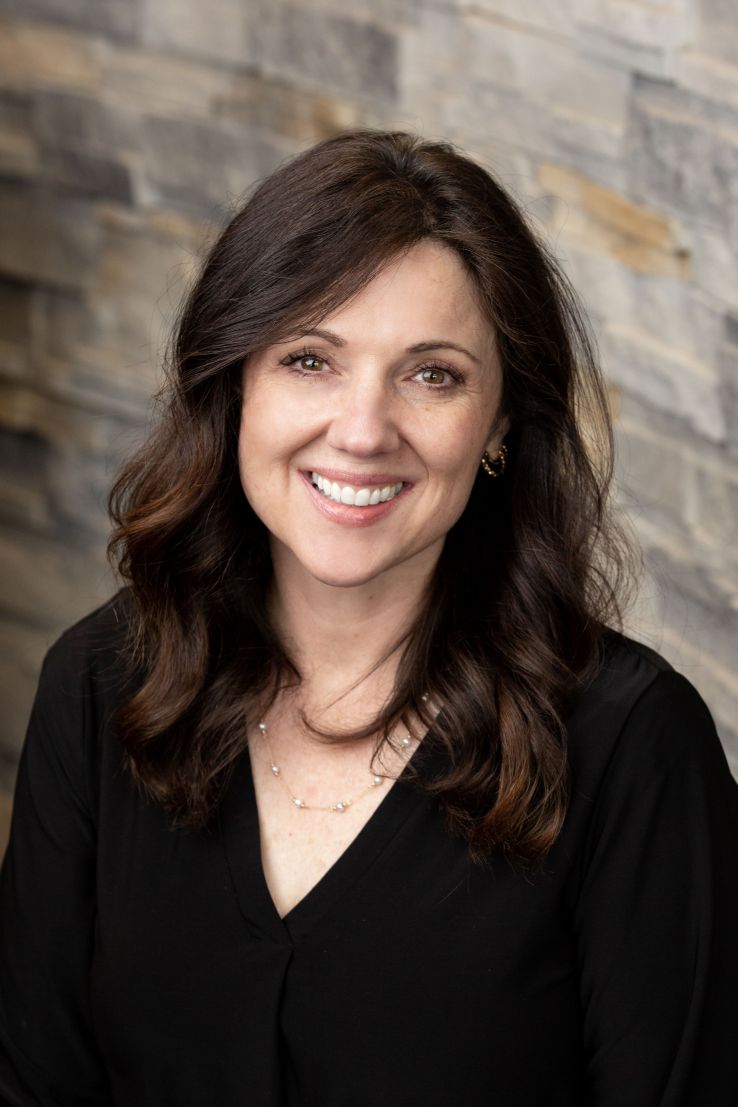 Amy – Treatment Coordinator
Amy joined Vincent Team Orthodontics in 2020 and feels right at home here. She worked in orthodontics for 15 years in Arizona before moving to Utah to be near her children and grandchildren. Amy's role as treatment coordinator is the perfect spot for her. With her quick wit and cleverness, she's a force! She loves watching how braces can change lives by helping each patient feel incredibly confident with their new, beautiful smile. And she plays a mean game of "ChapStick Olympics" with her patients! (if you played, you know!)
She enjoys spending time with her big family. Amy's bucket list…1. More grandbabies to spoil rotten and send home to their moms! 2. Catch a firefly 3. Fly in a helicopter 4. Operate a wrecking ball. 5. Work at VTO! (check!)
Julia – Records Coordinator
"She may be tiny but she be fierce," would describe Miss Julia. While she may seem like the quiet and shy type, she's a loyal friend who always has your back.
Julia became part of the team when she was in middle school getting her braces from Dr. Vincent who also happened to be her neighbor! We've literally had the pleasure of watching her grow into the sweetest and kindest young lady you'll ever hope to encounter. She started with VTO in our records area and is now one of our amazing assistants.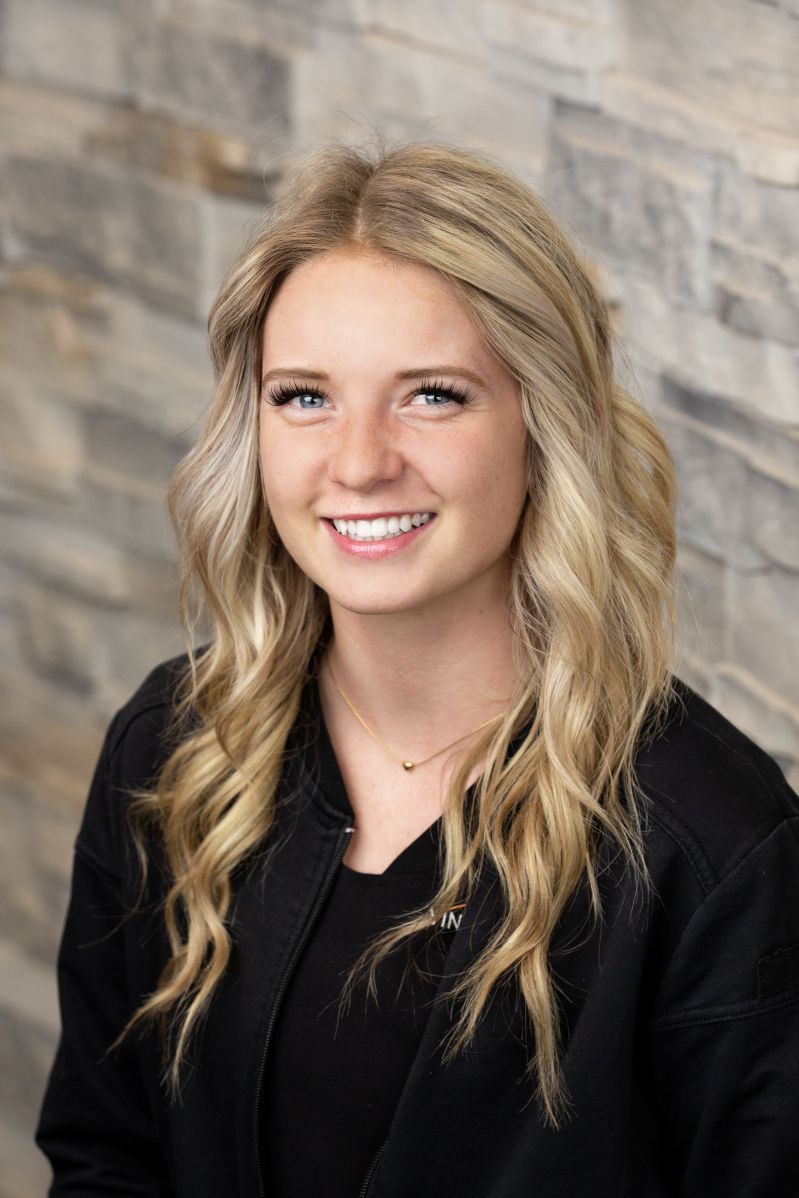 Morgan – Orthodontic Assistant
Morgan loves dogs, trips, and family! But the best thing about Morgan is her outlandish sense of humor and the fact that she can laugh at herself. "Life is too short to take yourself too seriously. Just enjoy life and laugh every day."
When you come in for your consultation, Miss Morgan will be taking your pics so we can get a better look at your teeth. She's great with patients and always makes them laugh by the time photos are complete. When you need a utility player on your team, she's your "go to." With her positive attitude and her willingness to jump in wherever she's needed, she gets our vote for MVP!
Jacey – Orthodontic Assistant
Jacey switched from nursing to orthodontics and hasn't regretted that change one little bit…she's a natural with our patients. "I love getting to know our patients and enjoy talking to them finding out about their sports and school and what makes their world revolve."
She is mom to two kiddos and is excited about her recent marriage and things to come! Exploring Utah with her family and enjoying the simple things like dinner and a movie make her happy. Jacey is an awesome addition to our team!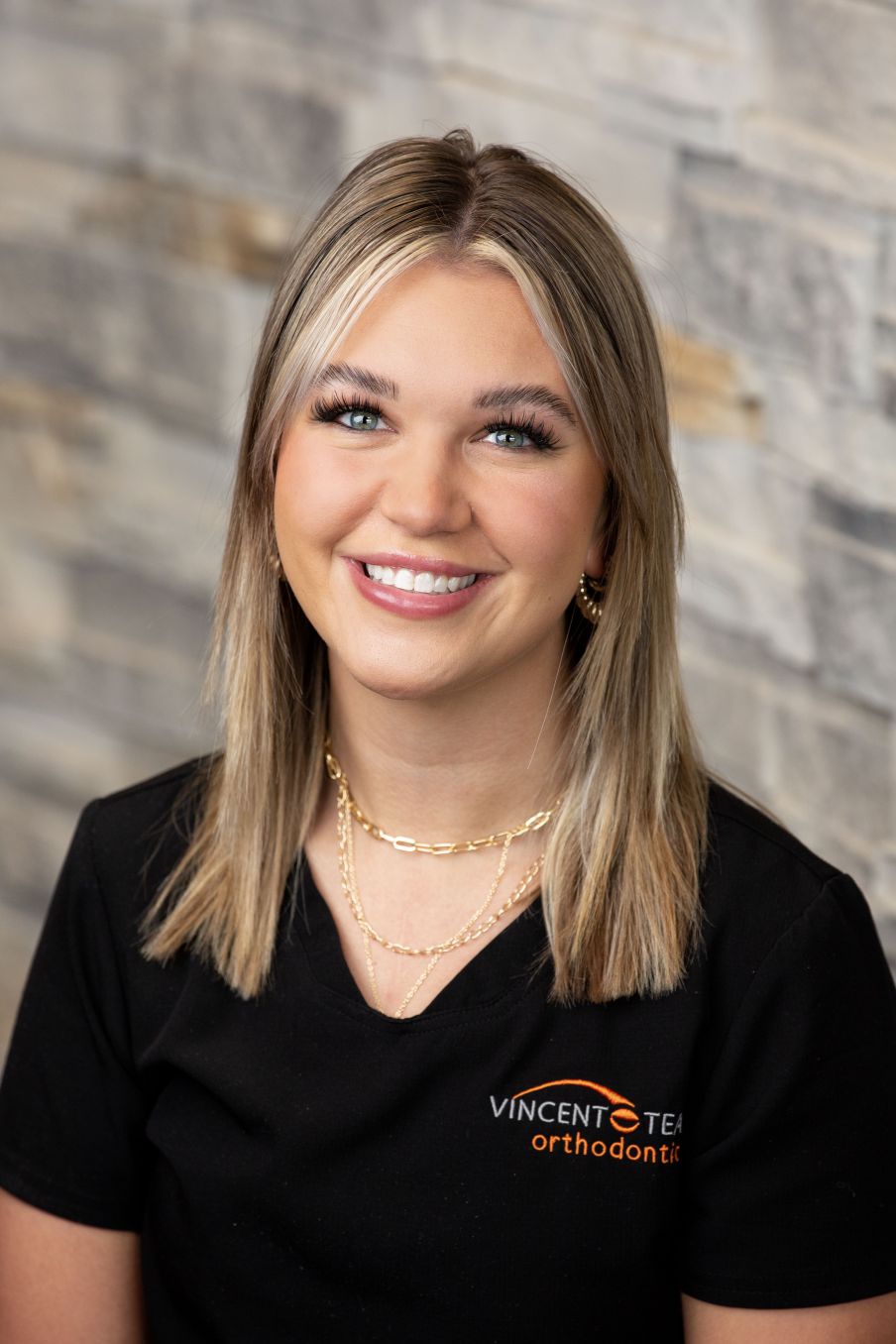 Shayne – Orthodontic Assistant
Say hi to Shayne, one of our awesome new assistants! She's got this amazing energy that just lights up the whole team, and her smile is contagious. Shayne started off in the records and sterile department, but she quickly moved on to directly interacting with patients.
When she's not out there improving her golf game, Shayne loves spending time with her friends, family, and coworkers. This girl keeps us laughing and we absolutely adore having her in our office.
Alesha – Practice Manager
Alesha joined the VTO family as our office manager in 2021, but this was not her first experience here. Both her children had braces with Dr. Vincent when they were younger. So, when the opportunity to work here became available, she jumped at it!
Her positive attitude, ability to manage multiple people and projects, and her willingness to "always say yes," is a welcome addition. Alesha is always upbeat and smiling. There is nothing she can't handle…that's what makes her a great team player.
When not busy at the office, Alesha loves spending time with her husband, five kiddos, and their goldendoodle, George!
Makayla – Orthodontic Assistant
Meet Makayla, our awesome new team member who hopped on board in 2023. She's all about soaking up knowledge and tackling challenges with heaps of enthusiasm. Makayla started in the sterile and records department but is now gearing up to be an assistant, which is super exciting! When she's not rocking it at work, Makayla is a super dedicated mom to her two precious girls. In her free time, she loves hitting the gym and getting her sweat on. She knows the importance of self-care and believes in taking care of both the body and mind.
Brooklyn – Financial Coordinator
Brooklyn is the financial coordinator at VTO. She has been working in orthodontics since 2013. She loves helping patients with all of their insurance and finance questions. Brooklyn has been married to her husband, Ryan, since 2018. Together they live in Herriman with their adorable puppy, Zoey. Brooklyn loves traveling to new countries, spending time with family, and cheering on the Utah Jazz.
Tracey – Marketing Coordinator
Tracey has been part of the VTO family since she started her kiddos in braces in 2016. She had so much fun bringing them to appointments that she got braces just to continue coming to the office. As our marketing coordinator, she's the party girl who loves planning events, making funny videos for social media and just having a good time wherever she goes.
"I began my interview process for my job six years ago when I came in with my kids," she says. "And I finally get to work with some of my favorite people!" We love having Tracey on the VTO team and are excited for the energy she brings each day!
Casey – Scheduling Coordinator
Casey is one of our most recent additions. She is the voice on the phone when you call in. She helps us keep our schedule straight and the office flowing. When she isn't at work, she is hanging out with her husband of eight years and adorable son. Casey is an amazing hairdresser. She loves to travel, hike, garden, and basically anything that loves being outside. We love having Casey in our office. She makes us laugh and has been an amazing addition to our admin team.